Paraben free products have been around forever, but have only gained attention in recent years.  In 2004, researchers announced that parabens had been found in high concentrations in breast cancer tumors.  Attempts to explain the significance of those findings are still ongoing.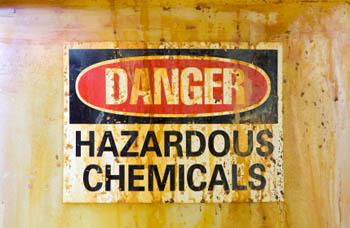 The chemicals are used as preservatives.  While there are a few naturally occurring parabens, they are not used commercially.  All of the parabens found in personal care products, foods and other commercial goods are created synthetically.
A number of different companies produce the chemicals.  The process is relatively simple.  Para-hydroxybenzoic acid is combined with one or more types of alcohol to create them.  Those compounds are synthesized from other chemicals.  One is Triethylamine.
Some of the adverse health effects of these chemicals are well known.  For example, Triethylamine I known to cause swelling of the cornea, the clear membrane that covers the eye.  Irritation of the lungs and nasal passages occurs when the substance is inhaled on a frequent basis.  In animal studies, the chemical has been shown to cause liver, kidney and heart damage.
Most people use shampoo, body wash, perfume, deodorant, lotion and similar products on a daily basis.  Unless they are all paraben free, they are exposed to Triethylamine on a daily basis from many different products.
Parabens have been widely accepted as safe and non-toxic.  Animal studies have provided the basis for this belief.  But the metabolism of a rat is quite different from that of a human.
The rat's metabolism quickly metabolizes toxins disposes of them as waste.  Toxins are known to accumulate in human organs and tissues.  So, it should really come as no surprise that "safe" parabens were found in breast cancer tumors.
We might not know everything there is to know about the need for paraben free products.  But there are some things we do know.
Parabens are common allergens.  The allergic reaction caused in people with sensitive skin is not as severe as that caused by other artificial preservatives, but there is a reaction.
People can become more sensitive to the chemicals as time goes by.  If products containing them are used on broken or damaged skin, there is a greater risk of adverse reaction, which usually includes burning, itching and irritation.  This is the reason for the product advisement; not to be used on broken or damaged skin.
People with a history of food allergies are advised to buy only paraben free foods.  The allergic reactions caused by ingesting the chemicals are believed by some experts to be greater than those caused by applying them to the skin's surface.  Some researchers disagree with that.
Allergic reactions are acute.  They happen quickly and suddenly.  They often resolve on their own very quickly.  There is more concern about chronic or long-term health effects, which are not immediately apparent and often cannot be traced to a single cause.
The parabens found in the tumors are known to be the ones commonly found in antiperspirants and other skincare products.  That is something the scientists know.  So they were absorbed through the skin and not ingested through eating.
The best suggestion is to always shop for paraben free products.  There is no reason to buy products containing them.  Safe and natural alternatives are available now, just as they have always been.
Be sure to read our page on the best natural skin care products. It is frequently updated and contains information on our #1 recommended product line.

Topics: Natural Skin Care, Organic Skin Care, Sensitive Skin, Skin Care Industry, Skin Care Ingredients, Skin Health | 1 Comment »

One Response to "Understanding Why Skin Care Products Should Be Paraben Free"
Respiratory Therapist Says:
November 22nd, 2010 at 10:04 pm

Finally, an issue that I am passionate about. I have looked for information of this caliber for the last several hours. Your site is greatly appreciated.