Why go to the trouble of making a homemade wrinkle cream when you can go to the store and buy something?  There are many reasons that you might want to make your own at home.  Here's a look at some of them.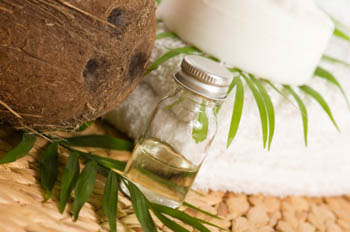 You might be concerned about the safety of the ingredients cosmetic manufacturers use.  While questioning the safety of cosmetics is always a good idea.  It is easy enough to avoid common allergens, irritants and toxins.
Most allergic reactions are caused by artificial preservatives and fragrance ingredients.  Other irritants include petrochemicals, petrolatum, colors, excessive alcohols and mineral oil.  You can tell whether or not a product contains toxins by looking for a poison control advisement.
You might be concerned about price.  Some anti-aging creams cost hundreds of dollars per ounce, but there are less expensive alternatives.  Independent studies have shown that price is not equivalent to effectiveness.  Some of the less expensive creams are just as effective as the costly ones.
There are some effective compounds to look for if you do decide to buy a ready-made production instead of trying to make homemade wrinkle cream.  Independent researchers have found that ubiquinone, keratin proteins, peptide complexes, plant extracts and some vegetable oils are effective.  Those are all natural non-irritating ingredients.
You can make a mask using plants like wakame kelp or a cleanser using lemon juice.  You can use soybean oil as a moisturizer.  But, you can only buy ubiquinone as a dietary supplement.
It is better known as the antioxidant coenzyme Q10.  The form that is taken by mouth will not penetrate the skin.  So, it's not possible to include it as an ingredient in homemade wrinkle cream.
Soybean oil does contain some coenzyme Q10, although the concentration varies from 54mg/kg to 280mg/kg.  Whether or not the form present in soybean oil could penetrate the skin is unknown.  In order to get the best penetration, researchers have reduced the size of the molecules.
In the reduced form, COQ10 reverses wrinkles and sun damage by about 30% after three months of use.  It's hard to say what kind of results you would see using soybean oil.
Keratin proteins are hard in nature.  If you boiled some animal skin or chicken feathers, you might be able to get some keratin out of them to use in a homemade wrinkle cream.  But, the cooking process would destroy the nature of the protein.
The only stable bioavailable form of keratin was created by extracting it from sheep's wool and processing it very carefully.  The exact processes are patented.  So even if you raise sheep, it's not something you could learn how to do at home.
Peptide complexes are composed of natural amino acids.  They have to be combined just right to provide the results which include stimulating collagen and increased skin cell production.  You can't make peptide complexes at home.
So, my suggestion is to use soybean oil as a moisturizer instead of trying to make a homemade wrinkle cream.  But, if you really want something effective, you will have to buy something ready-made.
Be sure to read our page on the best natural skin care products. It is frequently updated and contains information on our #1 recommended product line.

Topics: Anti Wrinkle Creams, Herbal Skin Care, Holistic Skin Care, Natural Skin Care, Organic Skin Care, Skin Care, Skin Care Ingredients, Skin Wrinkles | 1 Comment »

One Response to "A Few Reasons a Homemade Wrinkle Cream Might be Preferable"
Chatham Laser Says:
August 8th, 2010 at 10:53 pm

Great tip, I had no idea that soybean oil was a natural alternative to anti wrinkle cream. I often talk to people that want something natural to combine with other treatments they're undergoing, so I'll keep this in mind. Thanks!