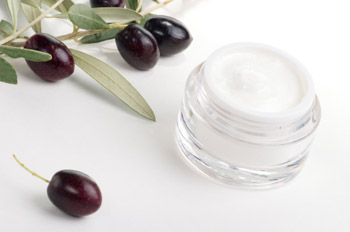 Natural skin care products are starting to become more popular according to recent surveys.  The traditional versions are still outselling them by a huge margin, but at least people are learning more about reading labels and being picky about what they put on the outside of their bodies.
We owe a debt of gratitude to the Environmental Working Group, the Campaign for Safe Cosmetics and other consumer groups for letting us know about loopholes that allow US cosmetic manufacturers to put unlimited amounts of chemicals in items that are sold as "health and beauty aids".
Because there is a lack of federal law concerning the subject, a few states stepped in to help out.  Washington State recently banned phthalates from skincare products designed for children.  California now requires cosmetic companies to report to the state whenever they include an ingredient that can cause cancer or birth defects.
But that type of legislation is slow-moving.  Right now, it is up to the consumer to learn about ingredients, read labels and investigate manufacturers.
A lot of people think that by shopping for only natural skin care products, they don't have to take the time to read the label of ingredients.  That is not the case.
Some naturally occurring ingredients are allergens or irritants.  They can cause irritation, redness and itching.  Essential oils are an example.
When it comes to anti-aging ingredients, the alpha and beta hydroxy acids are naturally occurring acids found in fruit.  Salicylic acid is found in certain kinds of tree bark.  It is the compound from which aspirin was created.
While those mild acids are naturally occurring and relatively safe, they burn.  Feeling the burn might be a good thing for bodybuilders, but it is not good for the skin's health.
When natural skin care products or the chemical-filled kinds cause burning, the reaction is due to the body's inflammatory responses.  Inflammation is a function of the immune system designed to protect the body.  But, the inflammatory chemicals released during the process will degrade the skin's collagen fibers.
Collagen fibers are responsible for the skin's firmness and elasticity.  They are replaced on a fairly regular basis until we start to get a little older.  As the replacement process slows down, we start to see sagging and wrinkles.
Depending on your age, you might not be too worried about those things.  But, the sooner you start trying to make an effort to avoid them, the better off you will be.
Some natural skin care products have gentle anti-aging activity.  Instead of causing inflammation, they actually prevent it.  They feel good going on and as the days go by, they work to stimulate collagen production, instead of causing the collagen you have to degrade.
One of the compounds to look for is called BioActive Keratin.  You can find it in deep cleansing masks, soothing eye serums, anti-aging facial creams and body lotions.
Just be sure to fully evaluate the so-called natural skin care products on the market before you buy them.  Compounds that burn are not good choices.
Be sure to read our page on the best natural skin care products. It is frequently updated and contains information on our #1 recommended product line.

Topics: Natural Skin Care, Organic Skin Care, Sensitive Skin, Skin Care, Skin Care Ingredients, Skin Health | Comments Off on Natural Skin Care Products are Gaining Popularity

Comments are closed.